2023 Summer Camp Registration for Camp Willow Run sessions will open on Monday, January 30th according to the following schedule:
+ CWS rising grades 3-6 at 10am.
+ CWR rising grade 10 – rising college freshman at noon.
+ CWR rising grades 7-9 at 2pm.
For a list of camp sessions for CWR, click here. For CWR Fees and Financial Assistance information, click here.For further assistance regarding registration, please visit our FAQ page, check out the guide below, or contact us.
+++++++++++++++++++++++
2023 Summer Registration Guide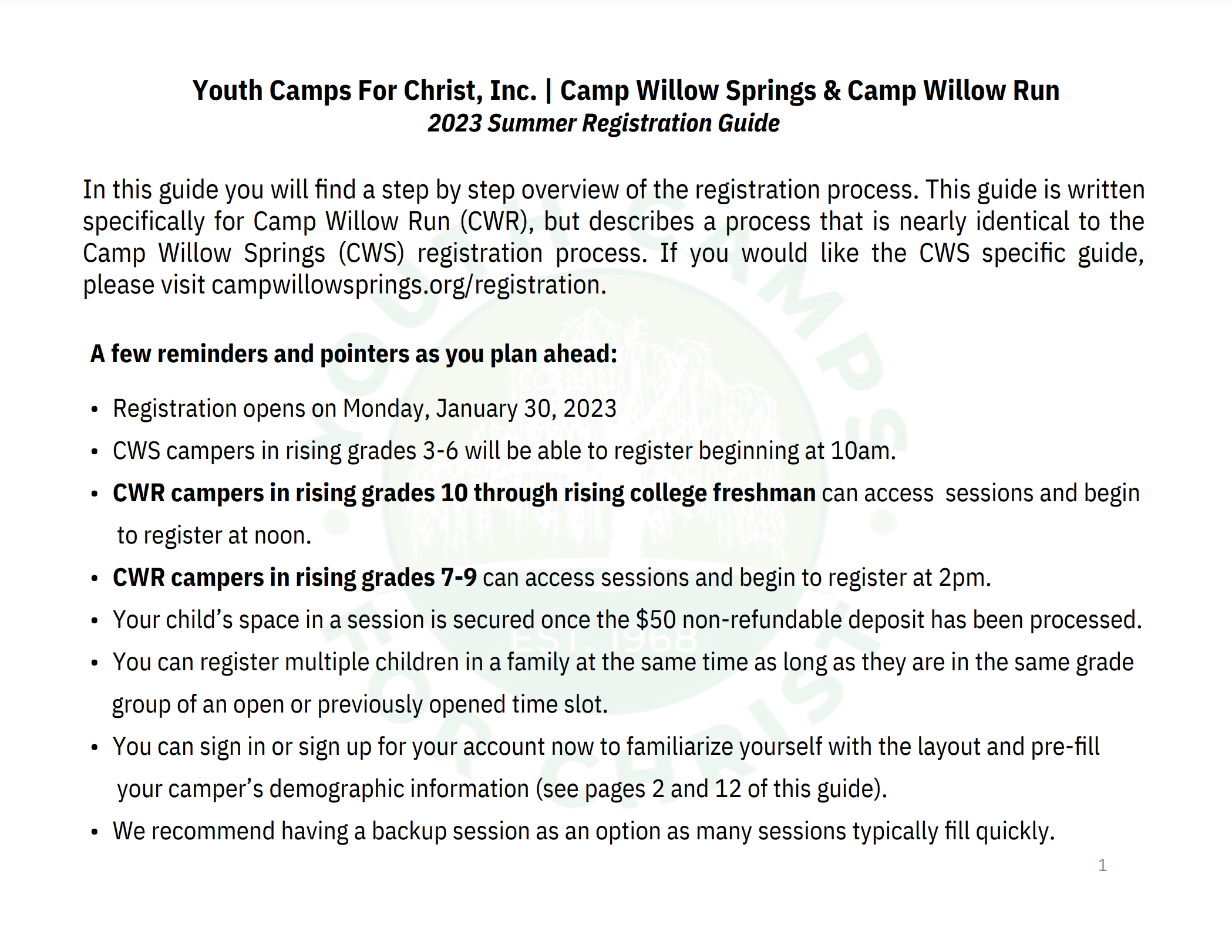 Updated 1/24/23