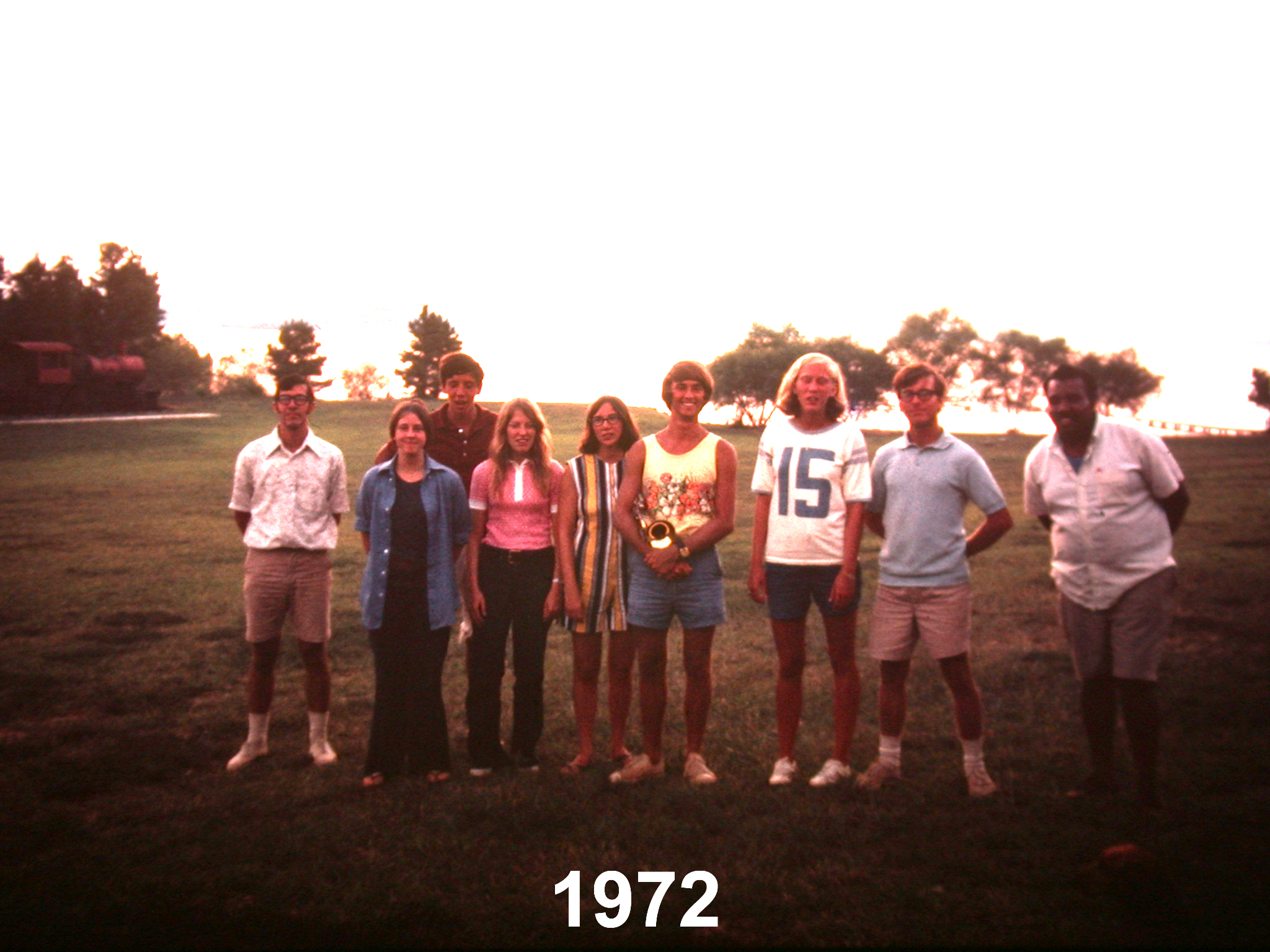 My camp story starts the summer after my freshman year in college. I had no idea that the decision to come to work as a counselor in the summer of 1972 would set a course that confirmed God's career calling in my life. After working as a counselor in the summer of 72 and 74, I was applying to medical school in the fall of 1974. Mr. Mangum contacted me and asked if I would consider working at camp the next summer as he was having some health problems and was looking for experienced staff to be there the next summer. I initially told him that I would be too tired after working at camp if I was in medical school or if I was not accepted that I would need to use the summer to either go to grad school or work in a hospital to increase my chances on reapplying.
As the winter went on Mr. Mangum again contacted me and asked if I would reconsider and at that time I told him I would come to work if I was accepted to medical school. (I was trying to make a deal with God). I had heard nothing from the school by March and Mr. Mangum again asked what I was going to do. At that time after much prayer and consultation with my parents and the dean of the medical school I took what was my first really big step of faith in accepting the counselors job that summer, not knowing what I would be doing in the fall. I graduated from college the early part of May and around the middle of May 2 weeks prior to the start of camp was accepted to Wake Forest Medical School . The Lord worked all the details of it out as I had housing arranged prior to the start of camp and even had a week off prior to the start of school.
Little did I see God's hand in this at the time as that was the summer that Mr. Mangum went on to be with the Lord 3 weeks into the start of camp. God had shown me that he wanted me at camp that summer and also through those events firmly confirmed His calling me into medicine and specifically to school at Wake Forest. As a result of going to school there that led to a sequence of events that eventually led to my current practice of medicine in Greensboro, NC the past 32 years ( also where I met my wife).
In 1986 an invitation to join the Board of Directors was extended to me and it has been a privilege all of these years to witness God's hand at camp and also the many ways he has touched thousands of individuals as He did me.
Spencer Tilley
Counselor 72, 74, 75, 76
BOD 1986-present