Youth Super High
April 6-8, 2018
November 2-4, 2018 (full, with waiting list)
November 9-11, 2018 (full, with waiting list)
This high-energy retreat is designed for church youth groups (grades 6-12) who are looking for a truly original weekend. For the past twenty years, church leaders have brought their students and the CWR staff have taken care of everything else. We offer Super High Retreats in April and two in November.
This weekend is packed full of Bible study, worship, and games including the Super High Cup competition. Our trained staff will also be operating many recreation areas such as high ropes, climbing wall, canoeing, archery, riflery, giant swing, basketball, and others.
During the weekend there will be large group worship and Bible study sessions along with small group times where each youth group can spend time together. Our staff has a desire to see young people grow and mature in their personal relationship with Jesus Christ. This weekend provides that opportunity!
The cost for the weekend will include 2 nights accommodations, 5 meals, and all program fees.
Meet Our 2018 Nov. 2-4 Fall Super High Retreat Speaker: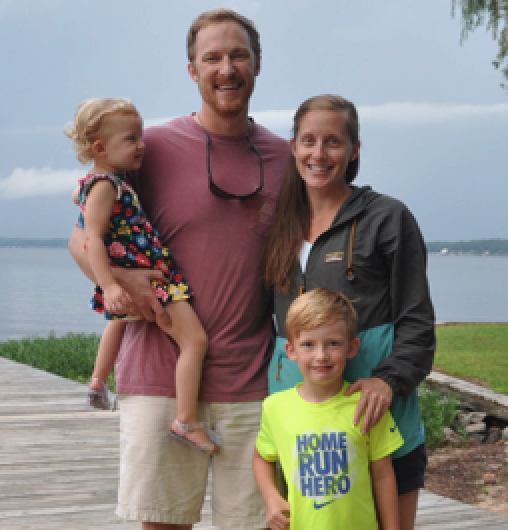 Luke is proud to call "Down East" home. He grew up on a farm in Scotland Neck, NC. He graduated from Hobgood Academy in 2004 and from High Point University in 2008 with a B.A. in Organizational Communications and Leadership. Following teaching high school, he felt the call towards ministry after visiting an orphanage in Ethiopia. In 2013 he received his Masters in Divinity from Campbell University Divinity School.
Luke serves as the Associate Pastor at Nashville United Methodist Church in Nashville, NC where he works with Children, Youth, Young Adults, and Families. His greatest desire is for children and students to see the love God has for them and to be gripped by the Gospel. Also, he desires for young adults to bear witness to the Gospel and for families to teach the Gospel daily in their homes.
He is married to Anna, who he met at Camp Willow Run while on summer staff. Luke and Anna have two children and one on the way. In his free time, Luke enjoys anything involving being in the woods or on the coast of North Carolina.
Meet Our 2018 Nov. 9-11 Fall Super High Retreat Speaker:
Mike Camire is Pastor of Students, College & Global Missions at Parkway Baptist in Moseley, VA. Mike began attending Parkway Baptist the second Sunday services were held. He was a junior in high school at the time and became one of the original members of the student ministry. While attending college at Liberty University, Mike served on various leadership roles at Parkway. January 2008, he became the full-time Student Pastor. Though he has taken on other responsibilities, he continues to give most of his time to student & college ministry. He is also a graduate of Southeastern Seminary in Wake Forest, NC. He and his wife, Julie, have two children, Jillian and Landon.